Auto Accidents Attorney in Canton, Ohio
Don't Deal with The Aftermath of Your Accident Alone
Ask About Our Personal Injury Law Services in Canton, OH
Consequences of auto, truck or motorcycle accidents can involve property damage, minor to serious bodily injury and even death. Victims injured from the negligence of others struggle with new hardships; overwhelming medical bills, lost earnings or permanent disability. The office of A. James Tsangeos, Attorney at Law, has a proven track record for winning full compensation and justice for our clients.
More than Just Car Accidents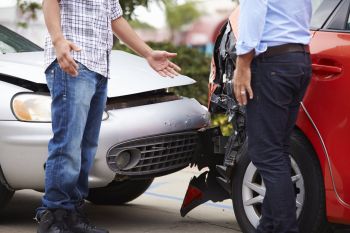 A. James Tsangeos, Attorney at Law can help you move forward from a variety of auto accidents, including motorcycle and trucking accidents. Attorney Tsangeos can help you file a personal injury claim so you can seek compensation for:
Medical expenses

Lost wages

Emotional trauma

---
Contact A. James Tsangeos, Attorney at Law today to get help with your auto accident case. Attorney Tsangeos has helped countless clients deal with their car, motorcycle or trucking accidents. You can count on him to help you, too.
4 Essential Steps to Take After an Auto Accident
After an auto accident, it can be challenging to think clearly. Many drivers make mistakes that restrict their ability to receive compensation from auto insurance companies. Some drivers get things wrong after a car accident because of the emotions and trauma associated with the collision. Understanding how to manage this situation can help you protect your rights. Here, we'll discuss the meaning of an auto accident and five essential steps to take after an auto accident.
What Is an Auto Accident?
An auto accident is an unexpected occurrence that involves automobiles and may cause bodily harm or property damage. Factors that cause this type of accident include distracted driving, road design, weather, aggressive driving, speeding, impairment due to alcohol, drugs, or the driver's behavior.
Common Types of Auto Accidents
The following are the most common types of auto accidents:
Head-on collisions: This involves two vehicles hitting each other head on with force.

Side-Impact Collisions: Side-impact collisions happen when two moving vehicles collide at an intersection.

Multi-Vehicle Accidents: This involves three or more vehicles in an accident.

Low-speed accidents: Low-speed or low-impact accidents involve vehicles traveling 10 miles per hour or less.
Essential steps to take after an automobile accident
The following are steps you can take after an automobile accident:
Ensure the Safety of the Vehicle's Occupants
Check to see if you, anyone else, and the vehicle is out of the way of oncoming traffic. If necessary, turn on your hazard lights. Ensure never to leave young children, pets, people with disabilities, or older people who aren't mobile in a hot, locked vehicle. If anyone is injured, do not attempt to move them; instead, contact the ambulance. This is because they might have injuries that you can't see.
Report to the Law Enforcement
It's critical to be aware of the emergency numbers to call in your state, including the deadlines for reporting accidents to the state motor vehicles division or any other driving regulations. You may need to contact 911 and prepare to provide them with information such as the street name, mile markers, travel directions, and other information that can help them to find you easily. Similarly, don't forget to file a report as soon as possible.
Collect Necessary Information
After securing yourself and your loved ones, gather necessary information, such as pictures of your injuries, the surrounding area, and a video recording of the extent of the vehicle's damage. Also, you may talk to witnesses, as this might help the police, insurance companies, or attorneys who need to know the details of the accident.
Contact An Auto Accident Attorney
A liability claim against the driver at fault might be possible if you sustained severe injuries as a result. Damages for your injuries may also be recoverable from the other party. For help, be sure to speak with an experienced lawyer who has experience handling auto accidents. Before completing this step, you may need to contact your insurance company. They might be able to give your lawyer important details about the other driver and any insurance they might have.