Auto / Trucking / Motorcycle Accidents Attorney in Canton, Ohio
Don't Deal with The Aftermath of Your Accident Alone
Ask About Our Personal Injury Law Services in Canton, OH
Consequences of auto, truck or motorcycle accidents can involve property damage, minor to serious bodily injury and even death. Victims injured from the negligence of others struggle with new hardships; overwhelming medical bills, lost earnings or permanent disability. The office of A. James Tsangeos, Attorney at Law, has a proven track record for winning full compensation and justice for our clients.
More than Just Car Accidents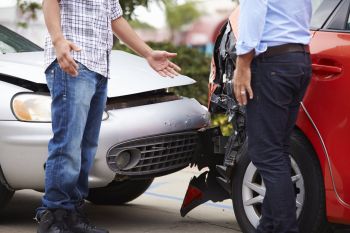 A. James Tsangeos, Attorney at Law can help you move forward from a variety of auto accidents, including motorcycle and trucking accidents. Attorney Tsangeos can help you file a personal injury claim so you can seek compensation for:
Medical expenses

Lost wages

Emotional trauma

---
Contact A. James Tsangeos, Attorney at Law today to get help with your auto accident case. Attorney Tsangeos has helped countless clients deal with their car, motorcycle or trucking accidents. You can count on him to help you, too.