Slip & Fall Accidents Attorney in Canton, Ohio
Don't Pay for Someone Else's Negligence
Seek Medical Compensation for Your Slip-And-Fall Accident in Canton, OH
You never expected to fall, and you certainly never expected to get injured the way you did. You don't have to pay for an accident that proper safety precautions would have prevented. To help you seek medical compensation for your slip-and-fall accident, reach out to A. James Tsangeos, Attorney at Law, LLC. You can trust attorney Tsangeos to fight aggressively for your due compensation.
5 Important Steps to Take After a Slip-And-Fall Accident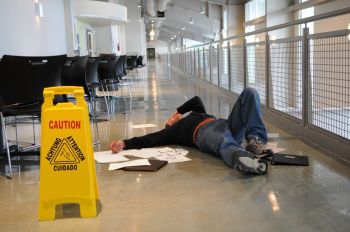 Slip-and-fall accidents can be frightening if you don't know what to do after you've fallen. If you slip and injure yourself, you should:
Alert the owner or manager immediately and seek medical attention.

Take pictures of your injury and of the scene of the fall.

Speak with witnesses who saw the fall.

Take down their information.

Save any clothing you were wearing when you fell.
---
Before contacting your insurance company, you should speak with a dedicated personal injury attorney from A. James Tsangeos, Attorney at Law, LLC. You can get in touch with attorney Tsangeos in Canton, OH by calling today.